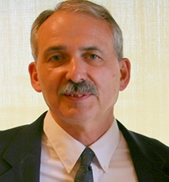 Allan has been a data manager in the pharmaceutical industry, the IT manager for an international consulting firm, systems analyst at the Federal Reserve Board and a journalist covering Congress, State and the White House while publishing his own newsletter. (See his LINKEDIN page at: www.linkedin.com/in/akellum)
Allan Kellum is available for assignments that draw upon his strengths of rapidly learning technical office processes and of finding ways to streamline procedures to maximize productivity. He also is an excellent writer and can assist an organization in documenting its procedures. Retired for the past two years, he prefers a work schedule that allows enough flexibility that he can continue to play basketball a couple of times a week. Gardening and an occasional building project at home are also among his retirement pursuits.
Allan is also available as needed for assignments:
Substituting for staff that is on sick leave or maternity leave.
Maintaining or improving website functionality.
Automating and simplifying data processes.
Publishing web-enabled databases.
"My goal in my career has always been to use my technical skills and experience to help organizations that I work for operate more smoothly and effectively."